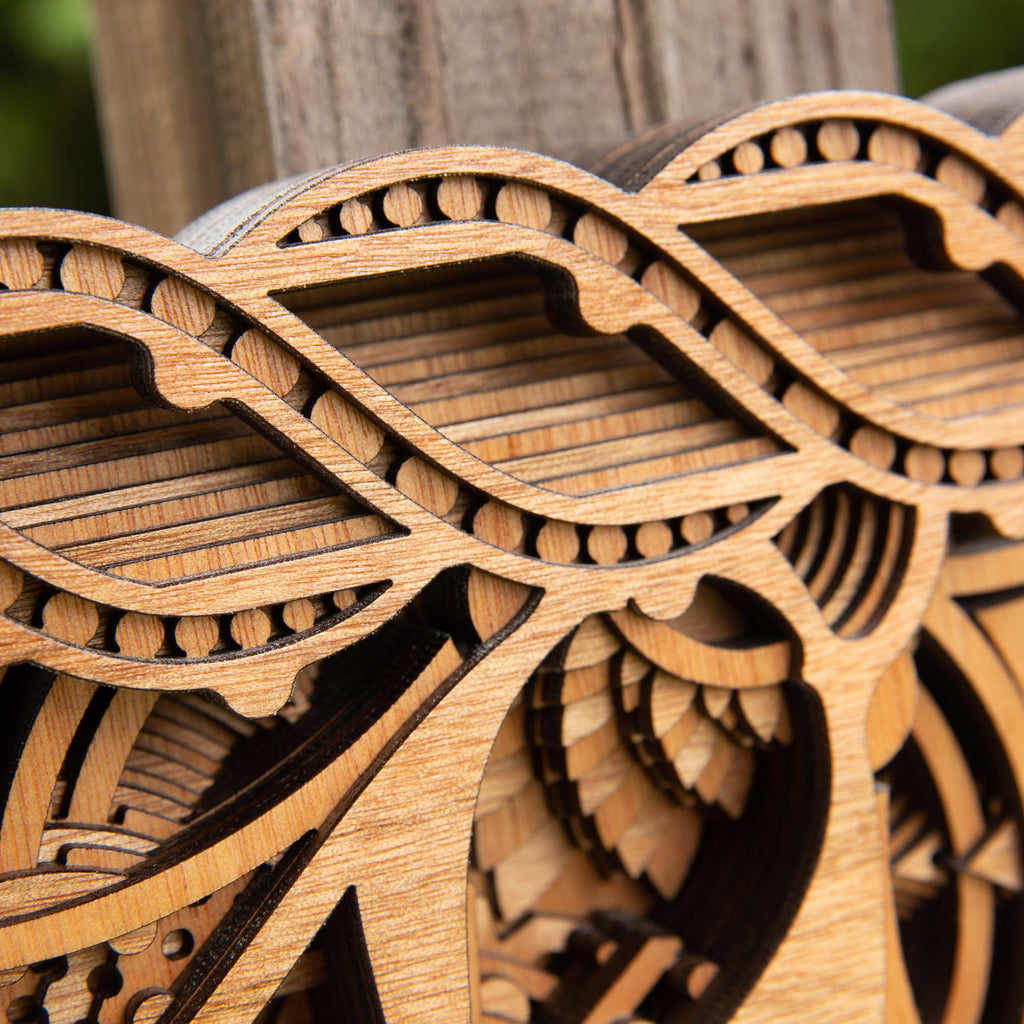 "Dara" ~16x16 (Limited Run of 16)
$369.00
Working on "Framing" this week has given me a few ideas for the future. It was fun to just go crazy on the detailing instead of challenging myself to leave some negative space.  
Week 005 -  "Dara"
Numbered in order or sales
15.5 x 15.5 inches
12 Layers of Mahogany Ply
Hangs 8 different ways (either Square or Diagonal)
Every piece is made in my little shop here in Southern NJ. Each piece is constructed from various plywoods, which means that each one turns out slightly different depending on the grain and how the wood accepts the stain. Most commonly Mahogany, Red Oak, and White Birch. The different layers are sometimes stained different colors in order to bring out the design's depth. It also adds more aesthetic texture to an already lively appearance. Note, the appearance will change throughout the day depending on the light.