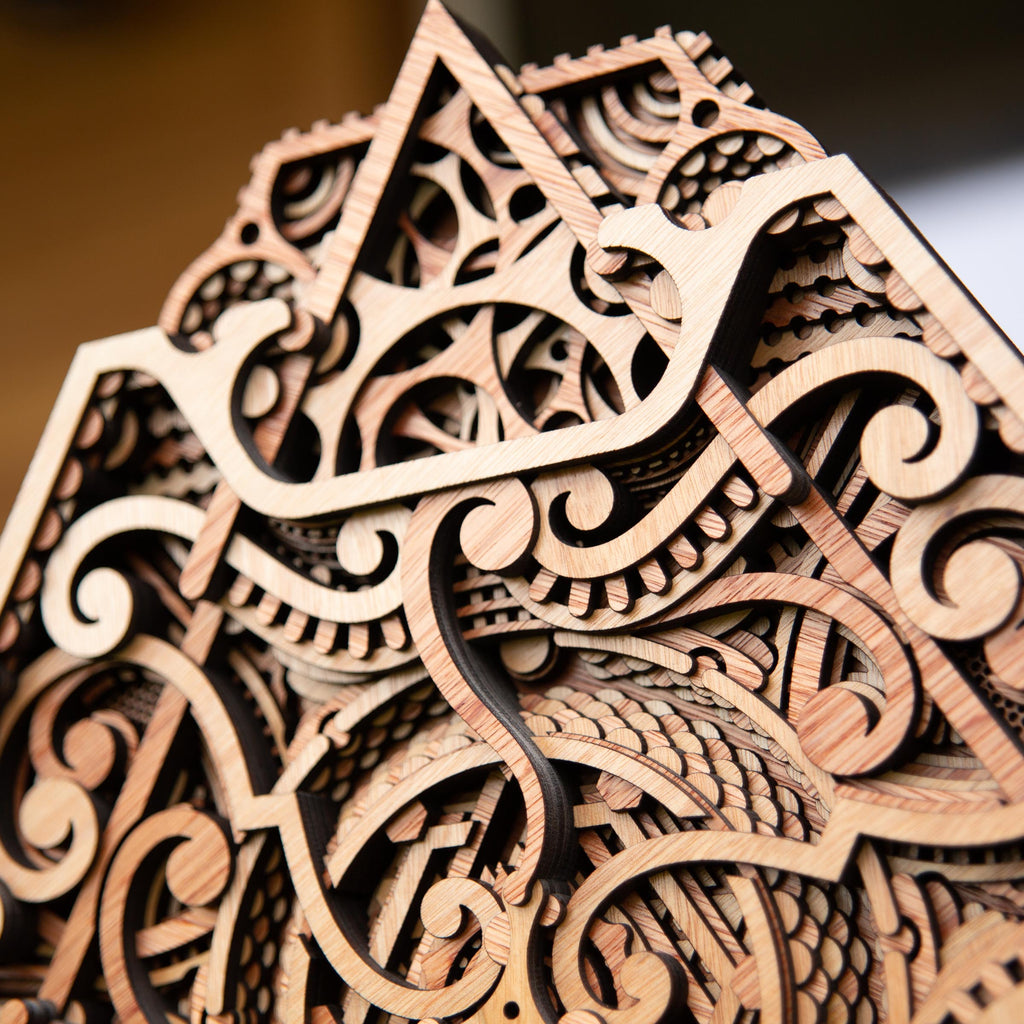 "Equanimity" ~16x16 (Limited Run of 12)
$399.00
Why have I been stuck inside of rectangles?  Here is a Triangle? Maybe Hexagon?

Free Shipping for USA Orders
"Week 006"

Measures 16.5 x 15.25 inches
Made up of 12 Layers of Mahogany Ply
Comes ready to hang
Every piece is made in my little shop here in Southern NJ. Each piece is constructed from various plywoods, which means that each one turns out slightly different depending on the grain and how the wood accepts the stain. Most commonly Mahogany, Red Oak, and White Birch. The different layers are sometimes stained different colors in order to bring out the design's depth. It also adds more aesthetic texture to an already lively appearance. Note, the appearance will change throughout the day depending on the light.