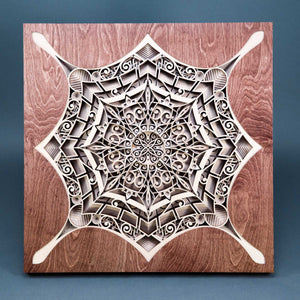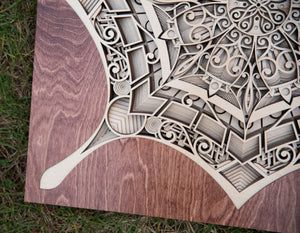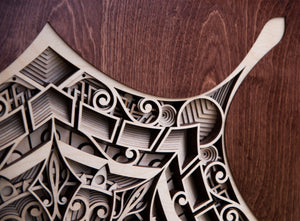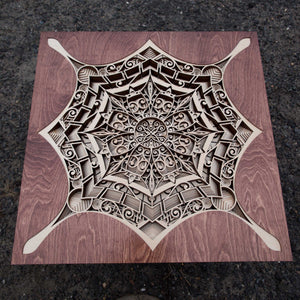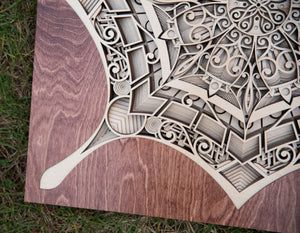 Voras 29 x 29" Artist Proof
Measures 29" by 29"
13 Layers
Mounts horizontally or diagonally.
Sold as an artist proof as I'm still in the process of designing this piece to completion.  So, until the final version if complete, here is this one.  I'm pretty happy with it.
Every piece is made in my little shop here in Southern NJ. Each piece is constructed from various plywoods, which means that each one turns out slightly different depending on the grain and how the wood accepts the stain. Most commonly Mahogany, Red Oak, and White Birch. The different layers are sometimes stained different colors in order to bring out the design's depth. It also adds more aesthetic texture to an already lively appearance. Note, the appearance will change throughout the day depending on the light.